Giridih Jharkhand: Giridih is the headquarters of Giridih district in the Indian state of Jharkhand. Giridih city is known for its industrial and health sectors as well as for its natural beauty. It has the Giridih Coalfield which is one of the oldest coalfields in India to be worked in India. It is one of the six data processing centres of the Data Processing Division (DPD) of the National Sample Survey Office (NSSO). Before 1972, Giridih was a part of the Hazaribagh district.
In Hindi: गिरिडीह भारतीय राज्य झारखंड में गिरिडीह जिले का मुख्यालय है। गिरिडीह शहर अपने औद्योगिक और स्वास्थ्य क्षेत्रों के साथ-साथ प्राकृतिक सुंदरता के लिए भी जाना जाता है। गिरिडीह में गिरिडीह कोलफील्ड है जो भारत में काम करने वाले भारत के सबसे पुराने कोयला क्षेत्रों में से एक है। गिरिडीह राष्ट्रीय नमूना सर्वेक्षण कार्यालय (एनएसएसओ) के डाटा प्रोसेसिंग डिवीजन (डीपीडी) के छह डाटा प्रोसेसिंग केंद्रों में से एक है। 1972 से पहले, गिरिडीह हजारीबाग जिले का एक हिस्सा था।
Also, Read- Dhanbad Jharkhand, Environment, Socioeconomics, Populations, Religion, Economy, Transport… Read More
History
Till the end of the 18th century, Giridih district was a part of Kharagdiha Estate. During the British Raj, the Giridih Jungle became a part of Teri. After the Kol rebellion in 1831, the Parganas of Ramgarh, Kharagdiha, Kandy and Kunda became part of the South-West Frontier Agency before being renamed Hazaribagh, which became the administrative headquarters. The Kharagadiha rajas were settled as rajas of Raj Dhanwar in 1809, and the Kharagadiha Gadis were settled as separate zamindari estates. Some notable Kharagadiha zamindari estates were Koderma, Garhi Palganj, Ledo Garhi, Grande Garhi, Ghoranji Garhi and Garhi Sirsia. Giridih town was under the rule of the Khargadiha zamindari estate of Salimpur and the temporarily settled estate of Karharbari.
Giridih district was created on 6 December 1972 by carving out parts of Hazaribagh district. In 1999 a part of it became Bokaro district. It is currently a part of the Red Corridor.
Giridih City Population 2011 – 2022
This city is governed by Municipal Corporation which comes under Giridih metropolitan area. Giridih city is located in the Jharkhand state of India.
As per the provisional report of Census India, Giridih has a population of 114,533 in 2011; Out of which the number of males and females are 59,966 and 54,567 respectively. Although Giridih city has a population of 114,533; Its urban/metropolitan population is 143,630, of which 74,901 are males and 68,729 are females.
गिरिडीह शहर नगर निगम द्वारा शासित है जो गिरिडीह महानगरीय क्षेत्र के अंतर्गत आता है। गिरिडीह शहर भारत के झारखंड राज्य में स्थित है।
जनगणना भारत की अनंतिम रिपोर्ट के अनुसार, 2011 में गिरिडीह की जनसंख्या 114,533 थी; जिनमें से पुरुषों और महिलाओं की संख्या क्रमशः 59,966 और 54,567 है। हालांकि गिरिडीह शहर की आबादी 114,533 है; इसकी शहरी/महानगरीय जनसंख्या 143,630 है, जिनमें 74,901 पुरुष और 68,729 महिलाएँ हैं।
| | | | |
| --- | --- | --- | --- |
| Giridih City | Total | Male | Female |
| City Population | 114,533 | 59,966 | 54,567 |
| Literates | 83,650 | 46,120 | 37,530 |
| Children (0-6) | 15,783 | 8,270 | 7,513 |
| Average Literacy (%) | 84.71 % | 89.21 % | 79.76 % |
| Sex-ratio | 910 | | |
| Child Sexratio | 908 | | |
Giridih City Population 2011 – 2022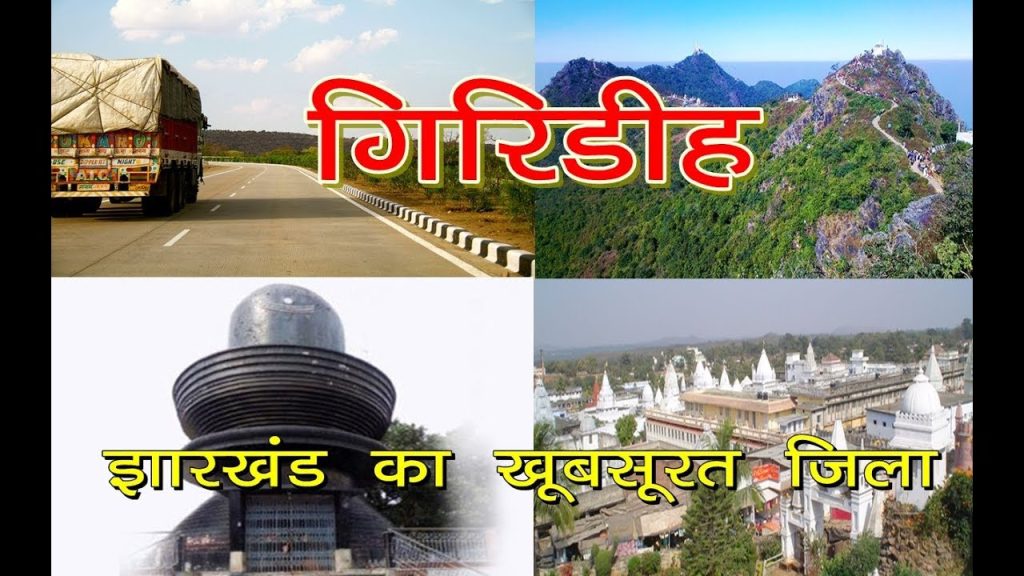 Also, Read- Bhulekh Jharkhand, Highlights of Jharbhumi, How to Che…Read More.
Giridih Religion
Hinduism is the majority religion in Giridih city with 67.66% followers. Islam is the second most popular religion in Giridih city with about 30.31%. In Giridih city Christianity is 0.84%, Jainism is 0.47%, Sikhism is 0.55% and Buddhism is 0.55%. About 0.07% said 'other religion', and about 0.06% said 'no particular religion'.
| | | |
| --- | --- | --- |
| Description | Total | Percentage |
| Hindu | 77,488 | 67.66 % |
| Muslims | 34,716 | 30.31 % |
| Christian | 966 | 0.84 % |
| Sikh | 630 | 0.55 % |
| Buddhist | 42 | 0.04 % |
| Jain | 536 | 0.47 % |
| Others | 85 | 0.07 % |
| Not Stated | 70 | 0.06 % |
Giridih Religion
Giridih Metropolitan Region
| | | | |
| --- | --- | --- | --- |
| Giridih Metropolitan | Total | Male | Female |
| Population | 143,630 | 74,901 | 68,729 |
| Literates | 99,426 | 55,085 | 44,341 |
| Children (0-6) | 21,246 | 11,093 | 10,153 |
| Average Literacy (%) | 81.24 % | 86.33 % | 75.70 % |
| Sex-ratio | 918 | | |
| Child Sexratio | 915 | | |
Giridih Metropolitan Region
Minerals
The land of Giridih is rich in coal, and once a mica industry flourished in Giridih which was mainly exported to Japan and the USSR. Many small and big coal mines are found in Giridih, especially in the southern part.
गिरिडीह की भूमि कोयले से समृद्ध है, और एक बार गिरिडीह में अभ्रक उद्योग पनपा था जो मुख्य रूप से जापान और यूएसएसआर को निर्यात किया जाता था। गिरिडीह, विशेषकर दक्षिणी भाग में कोयले की कई छोटी-बड़ी खदानें पाई जाती हैं।
Geography
Cities, towns and places in Giridih district in North Chhotanagpur division
M: municipality, CT: census city, R: rural/urban centre, H: historical/religious/tourist centre
Due to space constraints in the smaller map, actual locations in the larger map may vary slightly
place
Giridih is located at 24.18°N 86.3°E. It has an average elevation of 289 meters (948 ft). Shri Sammed Shikharji also known as Parasnath Hills, located in Giridih district, is the highest mountain peak in Jharkhand. It is a conical granite pinnacle situated 4,477 feet (1,365 m) above sea level.
Note: The accompanying map presents some of the notable places in the district. All the places marked on the map are linked in a large full-screen map.
Also, Read- MGNREGA Jharkhand, How to Check Job Card List, Local…Read More.
Climate
The climate of Giridih is generally dry. It is pleasant during the winter season between October and March. The summer season starting from April is generally hot, with May being the hottest when the temperature rises up to 47C. Often high temperatures are accompanied by high humidity levels, especially during June when there are pre-monsoon showers. Maximum rainfall occurs during July and August and the rainy season continues till mid-October.
गिरिडीह की जलवायु आमतौर पर शुष्क है। अक्टूबर और मार्च के बीच सर्दियों के मौसम में यह सुखद होता है। अप्रैल से शुरू होने वाला गर्मी का मौसम आम तौर पर गर्म होता है, मई सबसे गर्म होता है जब तापमान 47C तक बढ़ जाता है। अक्सर उच्च तापमान उच्च आर्द्रता के स्तर के साथ होता है, खासकर जून के दौरान जब प्री-मानसून वर्षा होती है। अधिकतम वर्षा जुलाई और अगस्त के दौरान होती है और बरसात का मौसम अक्टूबर के मध्य तक जारी रहता है।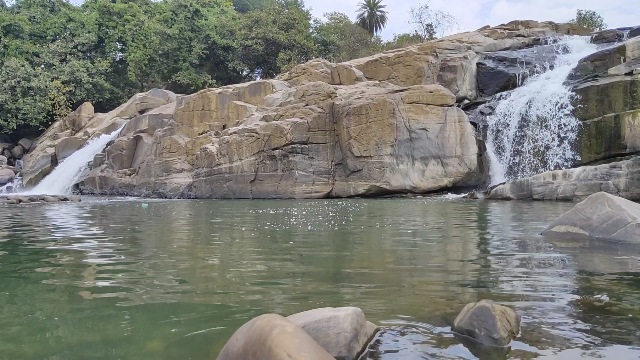 Tourism
Giridih has several religious and scenic tourist places, including:
Shri Sammet Shikharji (Hindi: श्री सम्मेट शिखरजी),
It is also known as Parasnath Hills, with the highest mountain peak in Jharkhand, at 4480 feet above sea level, are a major Jain pilgrimage centre and one of the most important places for Jains in the world. One of the holy places. , According to Jain belief, twenty out of twenty-four Tirthankaras (teachers of Jains) (including Parshnath) attained salvation (Nirvana) from this place.
Rajdah Dham, Sambalpur, Uttarwahini Ganga
(Prakriti's unique account holder) also known as Rajdah, is a temple of Lord Shiva. It is situated about 60 km from Giridih and 5 km from Suriya. (Near Nimatand Sabalpur). It is situated on the banks of the Barakar River.
Langta Baba Samadhi Sthal
It is located at Kharagdiha, about 30 km northwest of the city on the road leading to Jamua. Langta Baba is equally revered by both Hindus and Muslims. People offer chadars at his samadhi as a ritual, and it is believed that a wish made here by a true devotee is always fulfilled.
Usri Falls
It is a picnic spot on Tundi Road, 13 km from the city. Usri river falls in three separate streams in a 40 feet vertical gorge. This place is surrounded by a dense forest of Parasnath hills.
Khandoli Dam
It is situated 7 km northeast of Giridih headquarters towards Bengabad block, is a beautiful water reservoir and a dam. This place has been developed as a tourist attraction. It has water-related adventure sports and bird-watching. Various other recreational facilities are available there including boating, rock-climbing, parasailing and kayaking.
Shri Kabir Gyan Mandir at Sihodih
It is about 2 km from Giridih Headquarters, established in 1985, and is an inspirational organization headed by Sadhguru Maa Gyan to spread the message of Sant Kabir and Sanatan Dharma. It houses a holy temple Guru Govind Dham with the idol of Saint Kabir and Lord Vishnu. And it also has murals and paintings based on the life of Saint Kabir, Vedas, Morality and Kabir Gyan Darshan worth seeing.
Also, Read- Aahar Jharkhand PDS, What is PDS, Benefits of Ration Car…Read More.
The Sun Temple
It is located at Mirzaganj, 33 km from Giridih Town. It builds in the middle of a lake in the shape of a lotus flower. Pilgrims can visit here while returning from Langta Baba's Samadhi. The temple has been declared a monument of national importance and is maintained by the Archaeological Survey of India.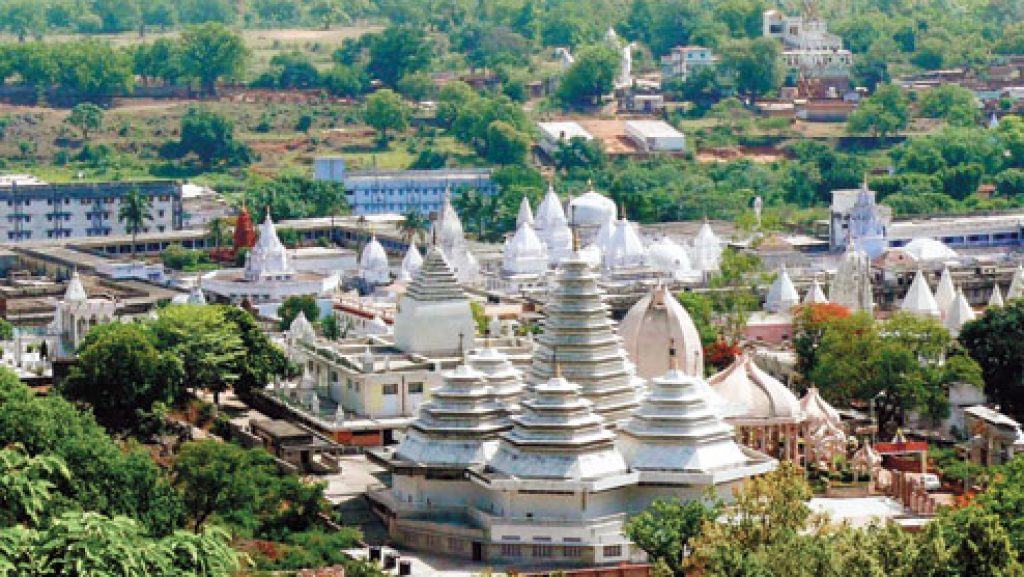 FAQs on Giridih Jharkhand
What is the old name of Giridih?
Giridih district was formed on 4 December 1972 as a division of Hazaribagh district. The district is situated between 24 degrees 11 minutes north latitude and 86 degree 18 minutes east longitude. This district situates in the middle of the North Chhotanagpur division.
In which district does Giridih fall?
Giridih is an administrative district of Jharkhand with its headquarters at Giridih. It was carved out of the Hazaribagh district on 4 December 1972. The district is situated between 24 degrees 11 minutes north latitude and 86 degree 18 minutes east longitude.
How many villages are there in the Giridih district?
The LDM informed that 115 districts have identifies as extremely backward districts across the country by the Government of India. There are a total of 45137 villages in these districts. 673 villages of the Giridih district have declare as very backward villages. In this backward village, from June 1 to August 15, 7 schemes have run by the government under the Gram Swaraj Abhiyan.
What is the population of Giridih?
The total population of Giridih district is 2,445,474. Of this, 1,258,098 are males and 1,187,376 are females. The average sex ratio here is 944.
Suggested Link:- My Business Mart
@Ron