Jharkhand PDS Transaction: A ration card is a document that can be issued only by the state governments of India. One of its functions is that it provides access to groceries and other items essential for human survival to the economically disadvantaged sections of society. The objective of the Jharkhand Ration Card is to provide food and grains to the lower sections of the society in Jharkhand and to include them as beneficiaries of food security in the country.
In Hindi: राशन कार्ड एक दस्तावेज है जो केवल भारत की राज्य सरकारों द्वारा जारी किया जा सकता है। इसके कार्यों में से एक यह है कि यह समाज के आर्थिक रूप से वंचित वर्गों को मानव अस्तित्व के लिए आवश्यक किराने का सामान और अन्य वस्तुओं तक पहुंच प्रदान करता है। झारखंड राशन कार्ड का उद्देश्य झारखंड में समाज के निचले वर्गों को भोजन और अनाज उपलब्ध कराना और उन्हें देश में खाद्य सुरक्षा के लाभार्थियों के रूप में शामिल करना है।
Also, Read- Aahar Jharkhand Gov, Aahar Jharkhand Transaction Report, Jharkhand Ration Card New List 2022… Read More
Jharkhand Ration Card List
Ration cards have proved to be very helpful for underprivileged persons in the past. To check the list of applicants who have received the ration card, they can visit the official website and follow the simple steps mentioned below.
Go to the official website aahar.jharkhand.gov.in.
Then click on the e-Services option on the top menu bar.
Select the e-ration card link.
Select the Village List tab.
Then select your respective District, Taluk, Gram Panchayat, and Village, and click on the Go button.
And the list of ration cards in the selected village will be displayed on the screen.
आधिकारिक वेबसाइट aahar.jharkhand.gov.in पर जाएं।
इसके बाद टॉप मेन्यू बार पर ई-सर्विसेज ऑप्शन पर क्लिक करें।
ई-राशन कार्ड लिंक का चयन करें।
ग्राम सूची टैब चुनें।
अपने संबंधित जिले, तालुक, ग्राम पंचायत और गांव का चयन करें और गो बटन पर क्लिक करें।
और चयनित गांव में राशन कार्ड की सूची स्क्रीन पर प्रदर्शित होगी।
Also, Read- Jharkhand Minerals, List of Jharkhand Mineral Resources… Read More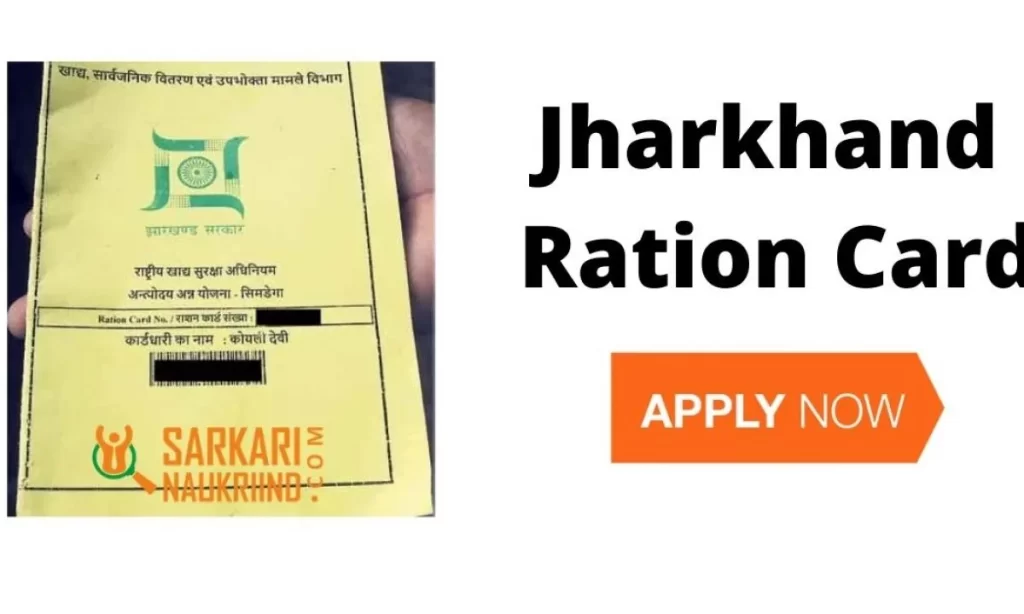 Eligibility for Jharkhand Ration Card
| | |
| --- | --- |
| Types of Ration Card | Requirements |
| Below Poverty Line (BPL) Cards | They are given to those that live considerably below the line in poverty. People who are a part of this particular income group earn up to ₹10,000 per month. |
| Above Poverty Line (APL) Cards | APL cards are given to those members of Indian society that are marginally or fairly above the aforementioned poverty line, which means that they earn a minimum of ₹10,000 on a monthly basis. |
| Antyodaya Anna Yojana (AAY) Cards | This specific variant of cards is given to those individuals whose source of income is unstable in nature and who live considerably below the poverty line. |
Eligibility for Jharkhand Ration Card
How to Apply for Jharkhand Ration Card?
To apply for your Jharkhand Ration Card, you need to follow these steps:
Go to the official website aahar.jharkhand.gov.in.
On the homepage, select 'Download Form'.
From the dropdown list, click on 'Application Form'. You will see links for application forms for urban and rural areas.
Select your relevant Application Form link. Now, the application form will appear.
Download the Application Form.
Then print your form and fill in all the details.
Submit the application at the Regional CSC Center or Tehsil Center.
Note: Any application form with incorrect or incomplete information will be rejected.
Also, Read- Uparjan Jharkhand. Farmers Benefit, How to Enrol, How to Contact… Read More
झारखंड राशन कार्ड के लिए आवेदन कैसे करें?
आधिकारिक वेबसाइट aahar.jharkhand.gov.in पर जाएं।
होमपेज पर, 'डाउनलोड फॉर्म' चुनें।
ड्रॉपडाउन सूची से, 'एप्लीकेशन फॉर्म' पर क्लिक करें। आपको शहरी और ग्रामीण क्षेत्रों के लिए आवेदन पत्र के लिंक दिखाई देंगे।
अपने प्रासंगिक एप्लिकेशन फॉर्म लिंक का चयन करें। अब, आवेदन फॉर्म दिखाई देगा।
एप्लिकेशन फॉर्म डाउनलोड करें।
फिर अपना फॉर्म प्रिंट करें और सभी विवरण भरें।
आवेदन को क्षेत्रीय सीएससी केंद्र या तहसील केंद्र में जमा करें।
नोट: गलत या अधूरी जानकारी वाले किसी भी आवेदन पत्र को अस्वीकार कर दिया जाएगा।
Documents Required for Jharkhand Ration Card
To apply for a Jharkhand Ration Card, you must submit the following documents:
Aadhaar Card
Mobile Number
Passport-size photograph of family members residing in your house
PAN Card
Previous electricity bills
Income certificates
Caste/category certificate
Bank passbook and a photocopy of the first page
Details of your gas connection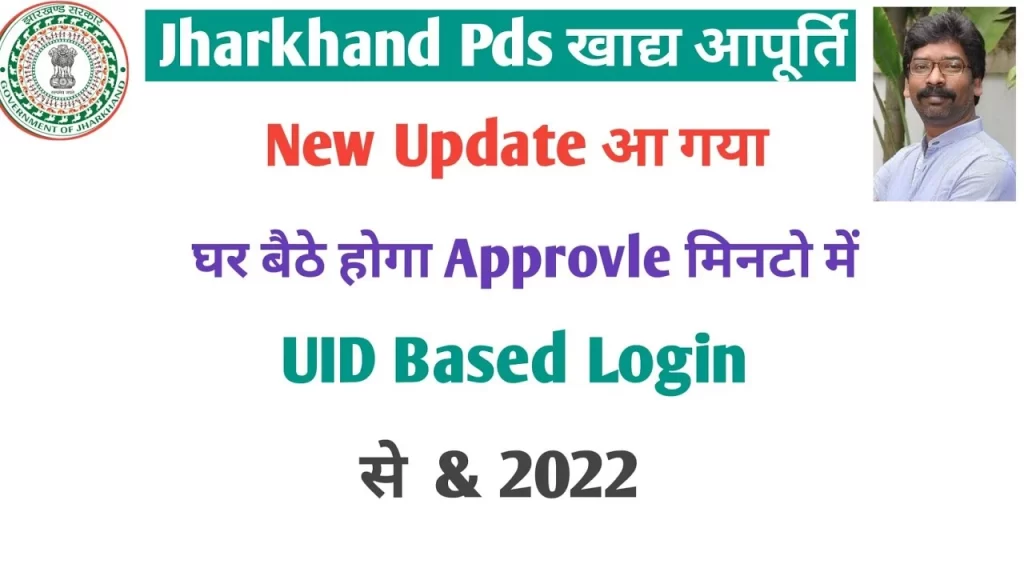 How to check Jharkhand Ration Card Status?
Follow the steps given below to check Jharkhand Ration Card Status 2022-
If you want to check your ration card application status, you can do so on the official website of the Food, Supplies Department of Jharkhand's Citizen Services and Consumer Affairs Department https://aahar.jharkhand.gov.in/secc-cardholders/search-ration.
Under the E-Services section, you will get the option to check the status of your ration card application.
The above steps can have one of two outcomes: either you will see a list of names of people who have recently applied online for ration cards and their respective status, or you will have to punch in the required details and then Must log in. Once you are logged in, you should see the information.
यदि आप अपने राशन कार्ड आवेदन की स्थिति की जांच करना चाहते हैं, तो आप झारखंड के नागरिक सेवा और उपभोक्ता मामले विभाग के खाद्य आपूर्ति विभाग की आधिकारिक वेबसाइट https://aahar.jharkhand.gov.in/secc-cardholders/search पर ऐसा कर सकते हैं। -राशन।
ई-सर्विसेज सेक्शन के तहत, आपको अपने राशन कार्ड आवेदन की स्थिति की जांच करने का विकल्प मिलेगा।
उपरोक्त चरणों के दो परिणाम हो सकते हैं: या तो आप उन लोगों के नामों की सूची देखेंगे जिन्होंने हाल ही में राशन कार्ड के लिए ऑनलाइन आवेदन किया है और उनकी संबंधित स्थिति, या आपको आवश्यक विवरण दर्ज करना होगा और फिर लॉग इन करना होगा। एक बार आप लॉग इन हैं, आपको जानकारी देखनी चाहिए।
Also, Read- Kuber Jharkhand, Employee Registration, Services Presented by Kuber… Read More
FAQs on Jharkhand PDS Transaction
Where are the District Supply Offices (DSO) located in Jharkhand?
In fact, the DSO offices are all over the Jharkhand state. To check which DSO office is closest to you, you can visit the official website aahar.jharkhand.gov.in.
How can one change the name on the ration card?
A person can change the name on the ration card by visiting his nearest DSO office and then later file a request for a change of name on his ration card. They should also ensure that the request form is accompanied by necessary supporting documents.
How many types of ration cards are there in Jharkhand?
Basically, there are 3 types of ration cards issued to the residents of the Jharkhand state. Those three types are White Ration Cards, PH Ration Cards, and AAY Cards.
In how many days the applicant can expect his ration card?
After the application is submitted by the applicant and their documents are verified, they can expect the ration card to reach their registered residential address within 15 days.
What is the BPL amount?
As per the methodology authorized by the Union Cabinet, the BPL income limit in India is around Rs. 27,000 per annum. A benchmark known as "below the poverty line" is used by the Government of India to reflect economic disadvantage and identify people and families in need of support and assistance.
Suggested Link:- National Scholarship Portal
@Ron