Jharkhand Dhanbad: Dhanbad is the second most populous city in the Indian state of Jharkhand after Jamshedpur. It ranks as the 42nd largest city in India and the 33rd largest million-plus urban agglomeration in India. The city is referred to as the 'Coal Capital of India' for housing one of the largest coal mines in India. The prestigious institute, the Indian School of Mines (now IIT Dhanbad) is located in Dhanbad. Apart from coal, it has also developed in information technology.
In Hindi: जमशेदपुर के बाद धनबाद भारतीय राज्य झारखंड का दूसरा सबसे अधिक आबादी वाला शहर है। यह भारत में 42वें सबसे बड़े शहर और भारत में 33वें सबसे बड़े मिलियन-प्लस शहरी समूह के रूप में रैंक करता है। भारत में सबसे बड़ी कोयला खदानों में से एक के आवास के लिए शहर को 'भारत की कोयला राजधानी' के रूप में जाना जाता है। प्रतिष्ठित संस्थान, इंडियन स्कूल ऑफ माइन्स (अब IIT धनबाद) धनबाद में स्थित है। कोयले के अलावा सूचना प्रौद्योगिकी में भी इसका विकास हुआ है।
Also, Read- Weather Deoghar Jharkhand, Deoghar का नाम कैसे पड़ा? Deoghar के best Tourist जगह, यहाँ कैसे पहुँचे?… Read More
Dhanbad at a Glance
| | |
| --- | --- |
| State | Jharkhand |
| Geographical Area | 2086 sq km |
| Altitude | 761 feet (232 m) above sea level |
| Latitude | 24.4 degrees N |
| Longitude | 86.50 degrees E |
| Population (2011) | 2, 684, 487 million |
| Average Temperature | 47 degrees C (Max), 12 degrees C (Min) |
| Rainfall | 1310.6 mm |
| Languages Spoken | Hindi, Bengali, English, Santhali, Kurmali, and Khortha |
| Religions | Hinduism, Islam, Sikhism, Buddhism, and Christianity |
| Best Time to Visit | September to May |
| Time Zone | IST (UTC +5:30) |
| Pin Code | 826001 |
| STD Code | 0326 |
Dhanbad at a Glance
About Dhanbad
Known as the 'Coal Capital of India', Dhanbad is located in the state of Jharkhand in the eastern part of India. It is the second largest industrial city of Jharkhand after Jamshedpur and is one of the 24 districts of Jharkhand. Famous for its coal mines, Dhanbad claims to be the largest mine in India. It has more than 100 coal mines along with a number of coal washeries. Many well-established companies have their coal mines in Dhanbad and Tata Steel, ECL, IISCO, and BCCL are some of the popular names among them. Not only this, it is also famous for its power generation plants.
Dhanbad is a fast-growing city that is well connected to metro cities through road and rail transport. Dhanbad Railway Division comes second in terms of revenue generation after Mumbai Division among all the divisions of Indian Railways. Dhanbad is famous for its industrial establishments which makes it one of the busiest commercial centers in India. Apart from coal mines and industries, it is also rich in educational institutions, research centers, and tourist attractions.
Dhanbad's Past and Present
Introduction to Dhanbad Dhanbad was earlier known as Dhanbaid (Land of Paddy) which appears to be derived from the words Dhan (Paddy) and Baid (Land). In 1956, the Dhanbad district was formed and declared a district on 24 October 1956 on the recommendation of the States Reorganization Commission Notification 1911. Formerly, Dhanbad was in the Manbhum district of undivided Bihar during 1928–1956. It remained in Bihar from 24 October 1956 to 14 November 2000. Subsequently, it came under the newly formed state of Jharkhand on 15 November 2000 and currently it is one of the 24 districts of Jharkhand state.
However, due to the mysterious circumstances of that time, not much information is available about the ancient history of Dhanbad as it was earlier a small village of Manbhum in the Chhotanagpur plateau. The oldest authentic documents produced were all on paper and were barely even a hundred years old. Even the District Gazetteer for Dhanbad (1964) has just reproduced the history chapter in the Settlement Report of Manbhum (1928) because of these circumstances and the mystery that lies in the history of Manbhum.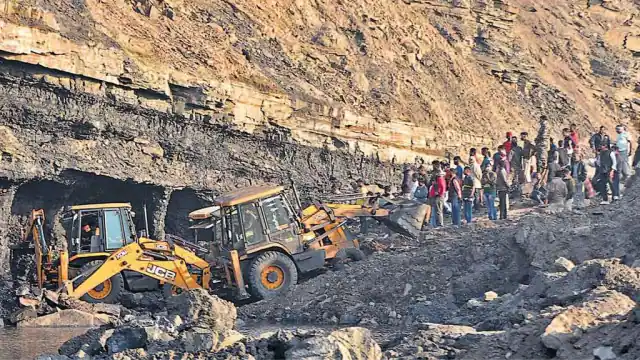 Geography and Climate of Dhanbad
The geography of Dhanbad plays an important role in making it a mineral-rich region in Jharkhand. Dhanbad is located in the state of Jharkhand in the eastern part of India. It is situated at 86o50′ E longitude and 24o4′ N latitude. Dhanbad has an average elevation of 761 feet (232 m) above sea level. Geographically it extends 24 km in length from north to south and 16 in width from east to west. It is bounded by Giridih and Bokaro districts in the west, the Dumka district in the north, and the Purulia district of West Bengal in the east and south. Dhanbad is situated on the Chotanagpur plateau.
Dhanbad experiences a transitional climate between subtropical humid and tropical wet and dry climates. Here the summer season starts in the last week of March and ends in the middle of June. The minimum temperature in summer is 25 °C and the maximum temperature can reach up to 47 °C. Dhanbad receives heavy rainfall during monsoon. The minimum temperature in winter is 10 °C and the maximum temperature can go up to 22 °C. Damodar is the main river that flows through Dhanbad.
Apart from this, Gobai, Katri, Jamunia, Irji, and Khudia are other rivers that flow through Dhanbad. Red soil is found in this region and that soil is not that fertile. Therefore, the soil of this region is not that good for agriculture. There are two big dams in this town, so fishing is very popular among the people of this area. The northern tropical dry deciduous type of forests are present in this region. Most of the people are producing silk in these forests.
Also, Read- Giridih Jharkhand, Metropolitan Region, इतिहास, भूगोल, Climate, Population, Religion, Minerals, पर्यटन… Read More
Culture and Festivals of Dhanbad
Festivals of Dhanbad
Due to the presence of people from different parts of India, the culture of Dhanbad city is a perfect blend of different cultures. Cultural diversity makes this city rich in cultural activities and values. People from different cultures and different communities can be easily seen here in one place. The majority of Dhanbad's population belongs to Bengali and Bihari communities and the rest to Punjabi, Gujarati, Rajasthani, Tamil, Malayali, Telugu, and other local communities. Dhanbad is home to people from different religions, cultural and social backgrounds, and regions from across the country. Thus, many festivals are celebrated in Dhanbad and some of the most popular festivals are Moharram, Eid, Holi, Diwali, Durga Puja, Chhath, Vishwakarma Puja, and Guru Purnima, and Christmas. Karma and Sarhul are popular tribal festivals in the region.
धनबाद के त्यौहार
भारत के विभिन्न हिस्सों से लोगों की उपस्थिति के कारण धनबाद शहर की संस्कृति विभिन्न संस्कृतियों का एक आदर्श मिश्रण है। सांस्कृतिक विविधता इस शहर को सांस्कृतिक गतिविधियों और मूल्यों से समृद्ध बनाती है। अलग-अलग संस्कृतियों और अलग-अलग समुदायों के लोग यहां एक ही जगह आसानी से देखे जा सकते हैं। धनबाद की अधिकांश आबादी बंगाली और बिहारी समुदायों की है और बाकी पंजाबी, गुजराती, राजस्थानी, तमिल, मलयाली, तेलुगु और अन्य स्थानीय समुदायों की है। धनबाद देश भर के विभिन्न धर्मों, सांस्कृतिक और सामाजिक पृष्ठभूमि और क्षेत्रों के लोगों का घर है। इस प्रकार, धनबाद में कई त्यौहार मनाए जाते हैं और कुछ सबसे लोकप्रिय त्योहार मोहर्रम, ईद, होली, दिवाली, दुर्गा पूजा, छठ, विश्वकर्मा पूजा, और गुरु पूर्णिमा और क्रिसमस हैं। कर्मा और सरहुल इस क्षेत्र के लोकप्रिय आदिवासी त्योहार हैं।
Language of Dhanbad
Due to the effect of this cultural mix different languages are being spoken in this city. Hindi is the main language of this city. Bengali, Khortha, Santhali, Bhojpuri, Maithili, and Magahi are other popular languages spoken in Dhanbad. English is mostly used in business and tourism communication. Urdu, Punjabi, Gujarati, Tamil, Telugu, and some tribal languages like Kurukh and Ho are also spoken in this city.
धनबाद की भाषा
इस सांस्कृतिक मिश्रण के प्रभाव से इस शहर में विभिन्न भाषाएँ बोली जा रही हैं। हिंदी इस शहर की प्रमुख भाषा है। बंगाली, खोरठा, संथाली, भोजपुरी, मैथिली और मगही धनबाद में बोली जाने वाली अन्य लोकप्रिय भाषाएँ हैं। अंग्रेजी का उपयोग ज्यादातर व्यापार और पर्यटन संचार में किया जाता है। उर्दू, पंजाबी, गुजराती, तमिल, तेलुगु और कुरुख और हो जैसी कुछ आदिवासी भाषाएँ भी इस शहर में बोली जाती हैं।
Also, Read- Weather Bokaro Steel City Jharkhand, Early History, भौतिक सुविधाएँ और मौसम, सिंचाई, Forest, Flora and Fauna… Read More
Tourism in Dhanbad
One of the major attractions of Dhanbad is the coal mines and then the research centers of this city which are very popular among tourists. Apart from coal mines and research centers, Dhanbad has many other tourist attractions such as lakes, rivers, waterfalls, dams, wildlife, mountains, and religious temples. Some of the famous tourist places in Dhanbad are Topchanchi Lake, Maithon Lake, Panchet Dam, Bathinda Falls, Kalyaneshwari Temple, Birsa Munda Park, Bird Sanctuary, and Deer Park.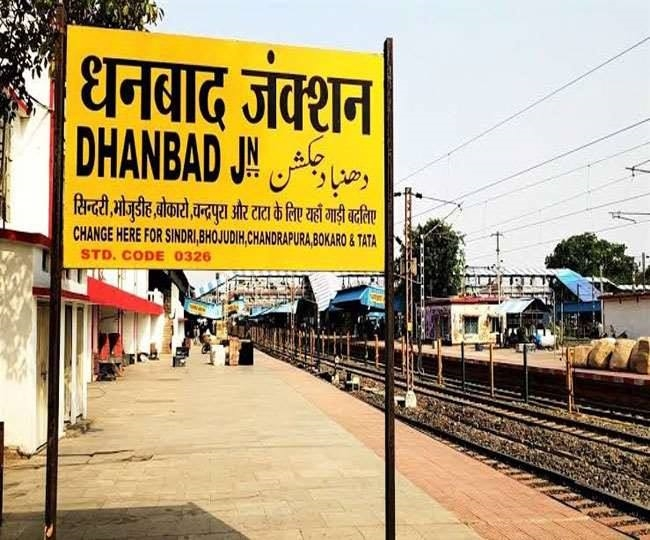 धनबाद में पर्यटन
धनबाद के प्रमुख आकर्षणों में से एक कोयले की खदानें और फिर इस शहर के अनुसंधान केंद्र हैं जो पर्यटकों के बीच बहुत लोकप्रिय हैं। कोयला खदानों और अनुसंधान केंद्रों के अलावा, धनबाद में झीलों, नदियों, झरनों, बांधों, वन्य जीवन, पहाड़ों और धार्मिक मंदिरों जैसे कई अन्य पर्यटक आकर्षण हैं। धनबाद के कुछ प्रसिद्ध पर्यटन स्थल तोपचांची झील, मैथन झील, पंचेत बांध, बठिंडा जलप्रपात, कल्याणेश्वरी मंदिर, बिरसा मुंडा पार्क, पक्षी अभयारण्य और हिरण पार्क हैं।
Economy and Industrialism in Dhanbad
The economy of Dhanbad is heavily dependent on the production of coal in the city. Dhanbad is rich in coal due to the presence of numerous coal mines in the region. Hence, it is famous as the 'Coal Capital of India'. Dhanbad is an industrial and coal mining town known for its coal mines and large-scale industrial establishments. These days the city has become one of the busiest commercial centers in India due to increasing industrial activities. Dhanbad has 100+ coal mines with a total production of 29.54 million tonnes. The per capita income of Dhanbad is Rs 700 crore and a major part of it comes from the coal business.
There are many coal mines as well as many coal washeries in this city. Apart from the abundance of coal, Dhanbad is also popular for its power generation plants. ONGC generates electricity using CBM (Coal Bedded Methane) in some of the coal mines here. Hydroelectricity is being generated at Maithon and Panchet dams. Damodar Valley Corporation (DVC) and Tata Power are also setting up their own thermal power plants of 1050 MW at Maithon. Presently one unit is fully operational under this project.
Food in Dhanbad
Like the fusion of different cultures and languages in Dhanbad, the food in this city is also inspired by the vibrant mix of different traditions and communities. Litti and Chokha are the most popular traditional food of Dhanbad and all over Jharkhand, which is easy to digest and light on the stomach. The credit for this goes to the native people who have maintained this type of food and drink. In fact, the influence of the mighty Mughals is also visible in the food and drink of this city. The traditional food of Dhanbad is aromatic and has a rich flavor. Well, there are a lot of restaurants present in the city that offer a variety of delicious and mouth-watering dishes. Dhanbad also has famous food corners like Dominoes and KFC.
Transport in Dhanbad
Dhanbad is well connected by road to major metro cities. Local transport in Dhanbad is done by auto-rickshaws, taxis, and lorries plying in the city. Two major highways National Highway 2 and National Highway 32 pass through Dhanbad. National Highway 2 connects Dhanbad to Kolkata and Delhi. Another highway NH 32 connects Govindpur to Jamshedpur, Bokaro, and Barbil. Inter-city travel is easy through private and state buses.
Dhanbad rail division provides good connectivity with all the major cities of the country like Kolkata, Mumbai, Ahmedabad, Delhi, Chennai, Hyderabad, Bhopal, Indore, Kochi, Jaipur, Gwalior, Jodhpur, Pune, Nagpur, etc. Notably, it has perfect rail connectivity. with Kolkata. The railway division of Dhanbad comes under the East Central Railway zone. It is the second-largest revenue-generating railway division in India. The rail network connects Dhanbad to most of the states of the country. Birsa Munda Airport is the nearest airport to Ranchi which is an ideal option to connect to Mumbai, Bhubaneswar, Delhi, Patna, and Kolkata by air. It is about 140 km from Dhanbad city.
Suggested Link:- www.digitalindiagov.in
@Ron